"Study to show thyself approved unto God, a workman who needeth not to be ashamed, rightly dividing the word of truth." 2 Timothy 2:15

The Kingdom Chronicles

The Fourth Kingdom

Selected as one of four finalists in the Christianity Today 2011 Book Awards, Fiction Category.

An idealistic young scientist wanting to change the world. An aging mysterious philanthropist who becomes his mentor. A horrific secret dating back three-quarters of a century. How Far Would You Go To Live Forever?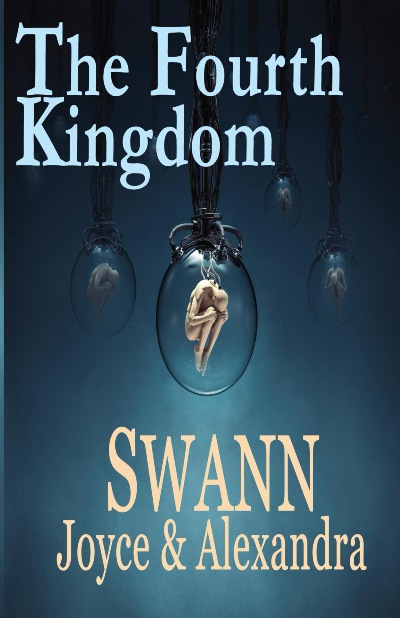 On a warm September afternoon, Dr. Alexander Sinclair
travels to Santa Fe to meet Dr. Karl Helmick, a brilliant
but mysterious scientist. Over the next twenty-one years,
the two men perfect cloning techniques that will alter the
future of mankind, and Karl becomes friend, mentor and
father-figure to Alexander.

The longer Alexander knows Karl, however, the more aware he becomes that his colleague is not who he
appears to be. When Karl prepares to implement his
plans for the future, the men discover just how far
each is willing to go to live forever.

Click here to order on Kindle.

Click here to order in paperback

Visit us again soon. Follow us on Twitter at @Frontier_2000.

Like us on Facebook at Frontier 2000 Media Group.