The Planner

"This is one of the most truly frightening books I've ever read. It's frightening because it is so logically plausible and possible within the world we actually inhabit. If you have read Agenda 21 (even if you didn't like it for whatever reason) this book is better by a factor of 10." Goodreads reviewer

"It's a wild, frightening ride and paints a distressing picture of a modern retiree's version of '1984.'" Reader review on Amazon

"This book shows exactly how plausible (and horrifying) the application [of] U.N. Agenda 21 here in the U.S. can be." Reader review on Amazon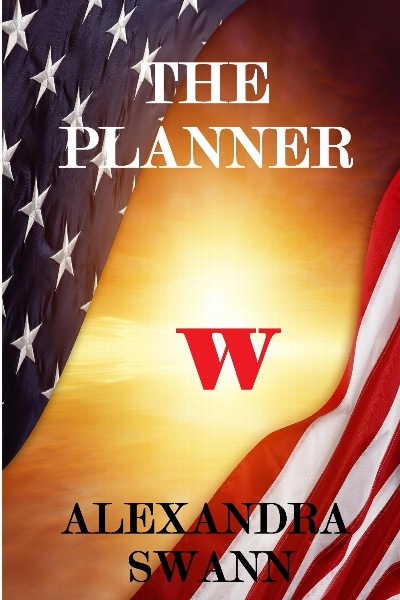 Once a top-producing real estate agent with a successful business and a beautiful home, Kris Mitchell is a victim of the economic downturn. She has lost her home to foreclosure, and her long-time boyfriend has married someone else. Just when she has almost given up hope for a better future, an opportunity presents itself for her to become a Level 1 Planner for a newly created federal agency that will implement the Retire America Act.

After persuading her own aging parents to sign over all of their assets, Kris learns that the government's plan to confiscate the wealth and property of America's retirees in exchange for life-long care in the Smart Seniors community has some serious downsides. As she relinquishes more and more personal freedom to hold onto her job, she discovers what it means to trade liberty for a steady government paycheck.


Click here on order on Kindle:

Click here to order in paperback:

Watch Alexandra Swann discuss the real threat that Agenda 21 and UN policies pose to US sovereignty and our future as a free nation in this informative address taped May 19, 2013.

"Welcome to Section W—America's first truly carefree retirement facility. You have unburdened yourself of your mortgage, your cars, your private savings and pension plans—all those things that can be so difficult for seniors to manage. In exchange you have received a life-lease in America's first Smart Seniors Community.

As a resident you will enjoy a new fully furnished apartment, complimentary maid service and laundry, free medical care, three nutritious, perfectly-portioned meals served in our beautifully appointed dining room, a state of the art fitness facility and pool, and the convenience of an environmentally-friendly, walkable, sustainable community.

Section W is unique because of our lifetime commitment to your well-being. We ask only that you obey all rules and report any infractions of which you are aware. If you have any questions about the services or rules, be sure to ask the Planner assigned to your community.

Remember to volunteer in your community. We all win when everyone gives!"

READ THE REVIEWS:

"As a work of dystopian fiction, it's one of the best I've read because it revolves around the transition of government while most are set years or generations into the future....The amount of conspiracy and downright evil that Swann envisions would likely never occur. However, it is that fear that makes such a fantastic read. I read the book cover to cover with an open mouth and then looked for a sequel. It doesn't matter on what side you stand, this is great dystopian fiction." Rebecca Skane Seacoast On Line Blogs.

To read Rebecca's full review click here.

"When we learn how the morally relativistic decisions she has made even in her personal life have paved the way for her to assist a tyrannical nightmare, Kris Mitchell effectively becomes a metaphor for America. We do not fully realize the value of our heritage until we have lost it."

Amanda Read's review in Washington Times Communities. To read the entire review click here.


"This book is a definite must read for anyone who loves suspense. How much control should we give to our government? This book reveals what could happen if we give them too much control. Is security worth our freedom? Are we better off giving everything we own to the government in exchange for life-long security and care?" Blogger Sally Shupe's review of The Planner in her book review blog.

To read Sally's full review, click here.

"I was glued to these books for an entire weekend. I literally could not put them down....They are at once suspenseful and engaging. I felt every emotion you could imagine--fear, anger, relief, sadness, and joy." Marcy Crabtree's review of The Planner and its sequel The Chosen on Goodreads.

To read Marcy's full review, click here.

"Eerily reminiscent of Fahrenheit 451...or the Nazi regime, The Planner presents frightful possibilities, but not outrageous ones." Jenny Herman's review of The Planner for Home Educating Family.

Read the Amazon customer reviews.