JOYCE'S BLOG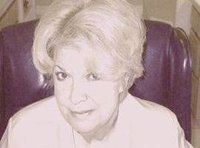 Joyce Swann homeschooled her ten children from the first grade through master's degrees. She is a well-known author and speaker on the subject of homeschooling. For many years she was a popular columnist for Practical Homeschooling Magazine. She now blogs regularly on parenting and homeschooling issues.

Her personal story of her experiences raising and educating her family is chronicled in Looking Backward: My Twenty-Five Years as a Homeschooling Mother published in January of 2011.

Joyce and her husband John live in Anthony, New Mexico, in the same house where they raised their family. Her children's series The McAloons began as stories that Joyce told to entertain her grandchildren. Her novel, The Warrior, was released in June of 2012 and has received praise from readers and bloggers. Her newest novel, The Chosen, was released in September of 2012.